Viewers Can Prospect For GOLD Along With Us & Help Fund the Channel, More Adventures, & New Videos!!

We plan to develop additional items related particularly to GOLD and our ADVENTURES and will make these available here to raise funds. At this time, from our Gold prospecting and mining work we are offering two types of items : Pay Dirts and Concentrates from dry washing which we will describe completely for you below. We want to share the prospecting and mining experience and we appreciate the financial help so we can continue to follow our dreams. Viewers and supporters can make purchases here directly or arrange for scheduled monthly purchases by joining Patreon. You will get the best deal buying directly from us with your transactions secured by PayPal. See below for more... Thanks!

Gold Bearing Concentrates from Dry Washing for Gold in the Great American West: After sampling (prospecting) and locating gold in arid locations and then operating a dry washer for a period of time, the "concentrates" get captured in the riffle tray. These concentrates or "heavies" are the heaviest elements including any GOLD! The distribution of gold in a riffle tray is not even across the tray as the most gold and especially the larger size gold will be caught in the upper portion of the tray while the finer gold may make if farther down the tray. With this understood, you will know why we sell the entire riffle tray of concentrates as a single item. Typically a run with the dry washer is one half hour and then the concentrates are collected, bagged, and tagged for you. These bags are classified 1/4 inch minus, un-searched, un-washed, and not "salted" with gold. These Concentrates are what we bring home from trips to pan and process and recover our placer gold. Some bags will be better than others and they will all be unique. Important point to make here: dry washer concentrates are not like "sluice" and "dredge" concentrates ARE. "Sluice" and "dredge" concentrates are in actuality searched while the processing with water occurs. This is why we will never sell these types of "concentrates". If you are interested in getting on the GTAO Vlogs Concentrates from Dry Washing list contact us at gtao@protonmail.com. Guaranteed amounts of gold in the Concentrates cannot be offered as you can understand and we have a limited number of spots for these Concentrations from Dry Washing until our operation grows. Get yourself some of our Concentrates from Dry Washing today and you can prospect at home with genuine material and support our channel as well. They make unique gifts as well. With every order, a simple guide to hand panning is included.
GTAO Vlogs has an inventory of bags of Concentrates from Dry Washing (Dry Wash Cons) available from the Jurassic River area, the Volcanic Desert area, the Magic Canyon area, and the AREA51 placer gold area.

1 bag for $25 | 2 bags for $45 | 5 bags for $110 | 10 bags for $200 | Prices include shipping USPS with tracking.

Purchasing is simple. Please visit our new 100% secured website: GTAO VLOGS' STORE

THANKS! Aaron
Actual GOLD (above photo from one bag) sampling before gathering concentrates from the Jurassic River area.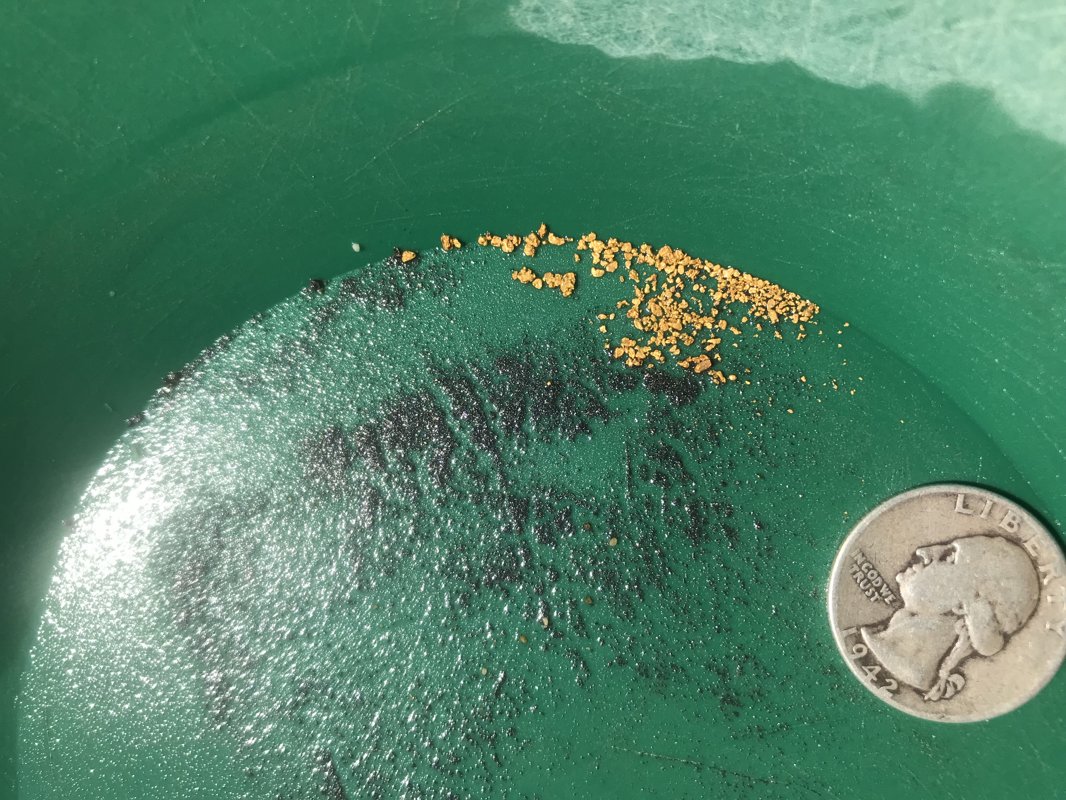 Actual GOLD (above photo from six bags) from sampling before gathering concentrates from the Volcanic Desert area.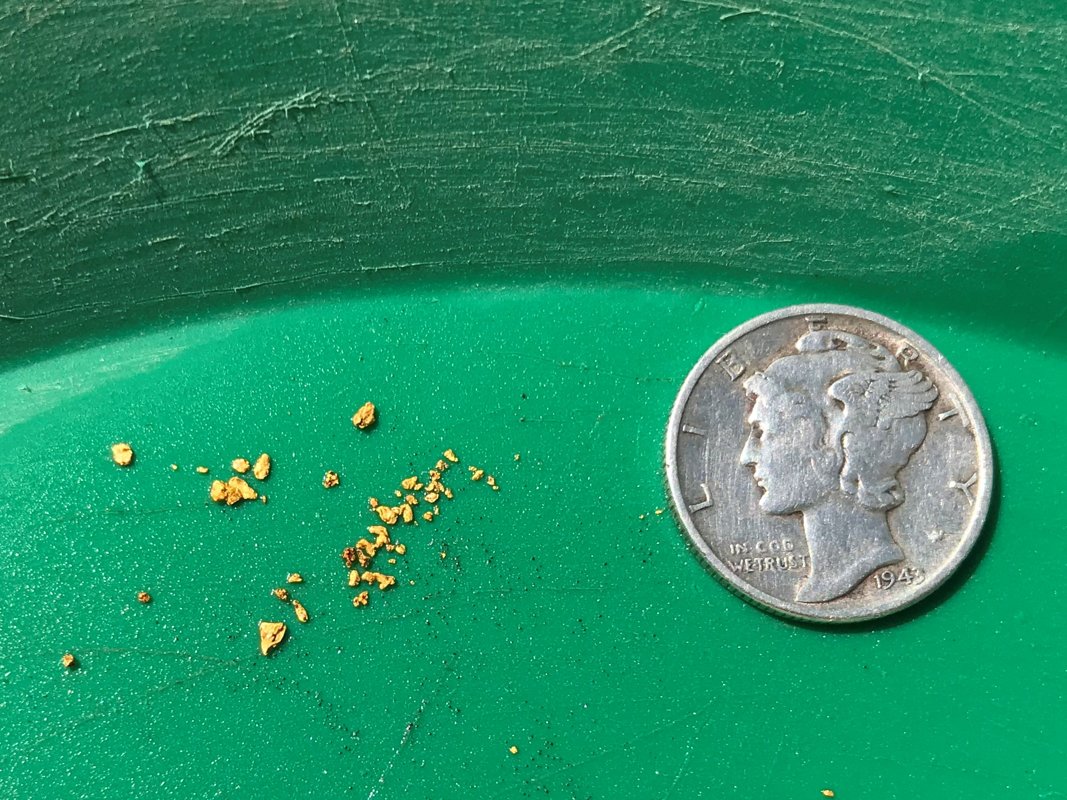 Actual GOLD (above photo from one bag) from sampling before gathering concentrates from the Magic Canyon area.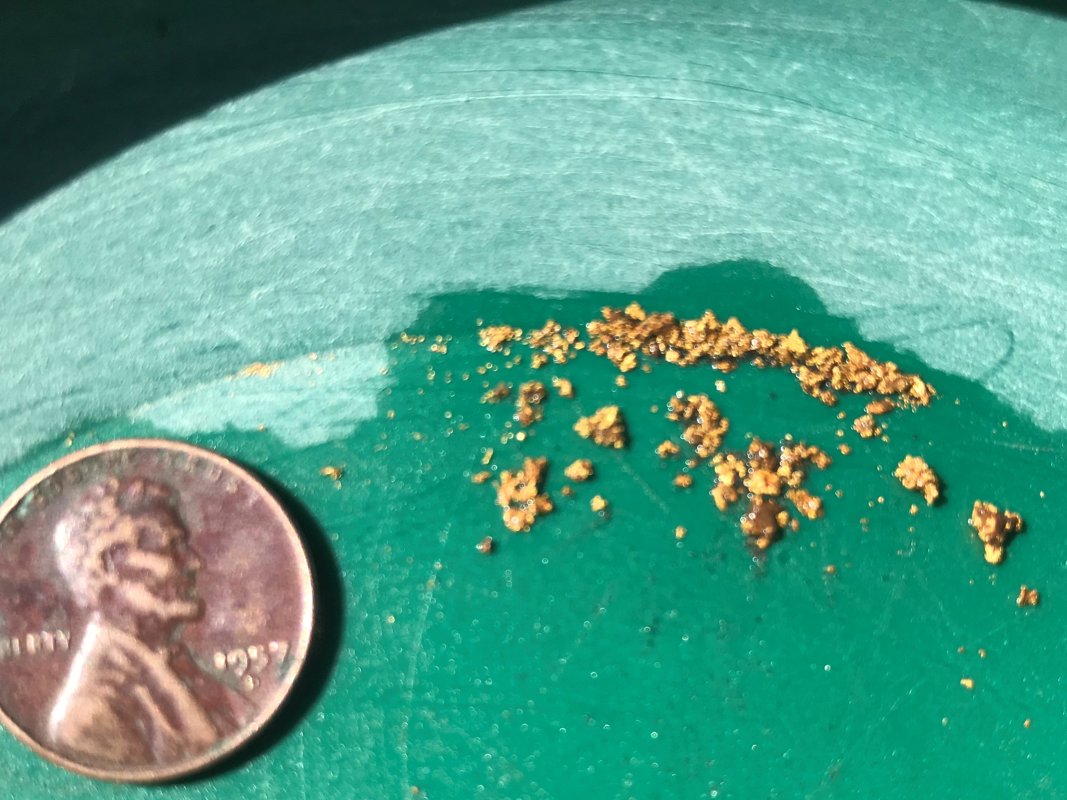 Actual GOLD (above photo from three bags) from sampling before gathering concentrates from the AREA51 area.
See farther down the page for the "Quarter-Pounder" Pay Dirt Bags, thanks!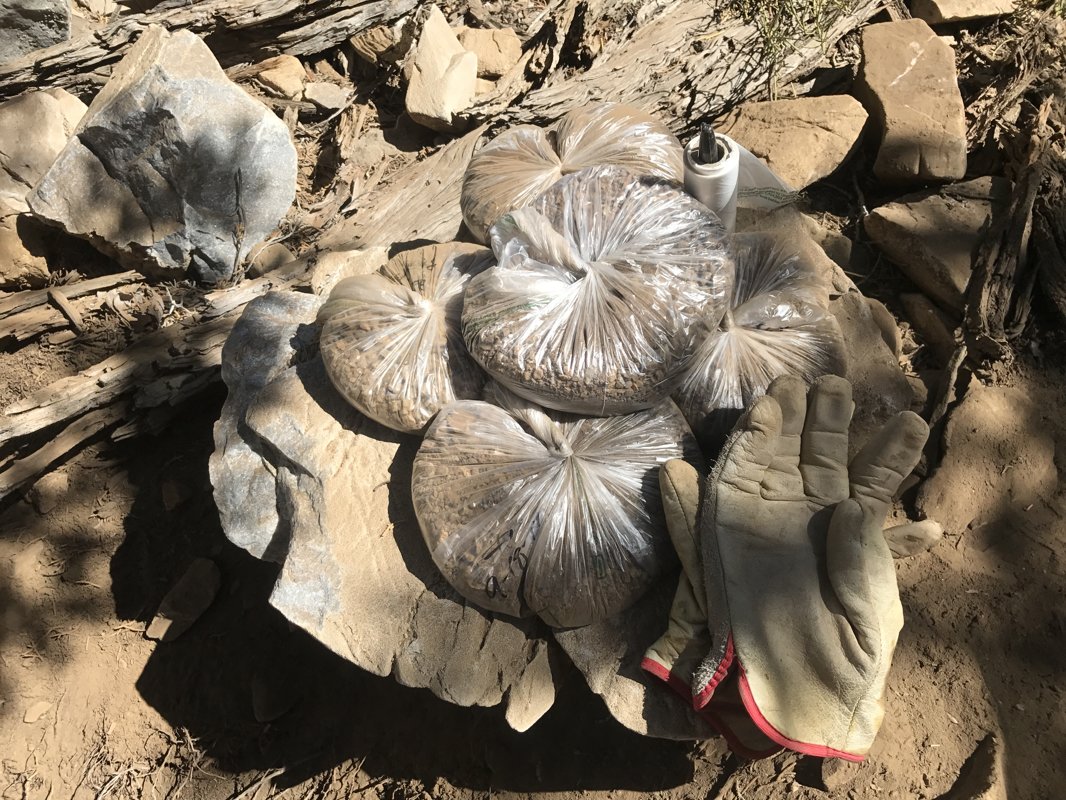 Gold Bearing Pay Dirts from Unique Placer Gold Deposits in the Great American West: These Pay Dirts are not gathered, classified, and bagged until after sampling (prospecting) for gold has been done and gold has been located. The Pay Dirts are then classified to one quarter inch minus to screen out the stones and bagged and labeled up for YOU! Currently we have two authentic types of Placer Gold Pay Dirts available from Liberty River area and the Volcanic Desert area and they are individually labeled and impulse sealed in heavy duty food grade bags. Some are heavier with blacks sands, organics, ordinary sands, etc. than others and the composition of the Gold differs from one location to the next as well. They all are similar in that before being collected Gold was located in that specific layer or location and to each bag some Gold has been added for value and to ensure that you will find Gold in every Pay Dirt bag. The quantity in each bag is a minimum of 1/4 pound and this quantity is a really fun amount for a single pan. These bags can be processed with other processing machines as you wish. With every order, a simple guide to hand panning is included. Photos below: sent to us from a repeat Pay Dirt buyer who really enjoys the Quarter Pounder bags from Liberty River and Volcanic Desert Placer areas. We welcome buyers sending us their photos!!


Purchasing is simple. Please visit our new 100% secured website: GTAO VLOGS' STORE


"Pay Dirts of the Month" Anyone?? Many friends, viewers, and supporters have contacted us about starting a "Pay Dirts of the Month" type club!! Thank you for your interest!! What we recommend is visit our Patreon Page and become a Patron of GTAO Vlogs. You choose a support level and create a free account on Patreon. There are different monthly arrangements for Concentrates or Pay Dirts.

For those interested, for example retailers, who would like large quantities of, for example 12-24 bags, Concentrates or 50 or more 1/4 pounder Pay Dirt bags, please contact us and let's make it happen! You get authentic Concentrates or Pay Dirts from GOLD MINING with hand tools and you help GTAO Vlogs to continue and get established. These make great unique gifts as well!!

The purchases will be easily and securely accomplished with an email using PayPal. You may use your regular debit or credit card for the purchase and Pay Pal handles the e-commerce technicalities and provide secure transactions for you. If you are not familiar with PayPal, it is very easy to use and secure and they take a small portion for their service. As a very small business, outsourcing the monetary transactions simplifies things regarding cost and eliminates possible problems from hackers. Shipping costs quoted here are for the entire United States of America (USA) including Hawaii and Alaska. Shipping elsewhere will happily be coordinated yet the buyer will be responsible for the actual shipping costs. If you live outside the USA and want to try our Pay Dirts or Concentrates please see our "Contact" page and send an email.


We have product listings on Etsy and here's a link: GTAO Vlogs Etsy Shop

We have product listings on eBay and here's a link: GTAO Vlogs eBay Items