YFRC Gets Rocking & Rolling with First 10 Members!!
Thanks for your interest YFRC members! We have our first 10 members so let's begin officially.

Important points: Members are responsible to read and follow the rules. Members are responsible to stay updated with this blog, update the YFRC member list, and click the bell to get all notifications for our YFRC members. The key to this club is the RECIPROCAL KINDNESS of all YFRC members. So thankfully, the YFRC begins and we shall proceed whether or not we have 10 or more members. Please invite YouTubers who may benefit from the YFRC and who are friendly. As our member list grows, so will the positive impact for our channels. Please actively recruit new friendly members.

ROLL CALL!! YFRC members, please respond to this post with a comment to indicate that you have read, understand, and will follow our YFRC rules. Thanks everyone!!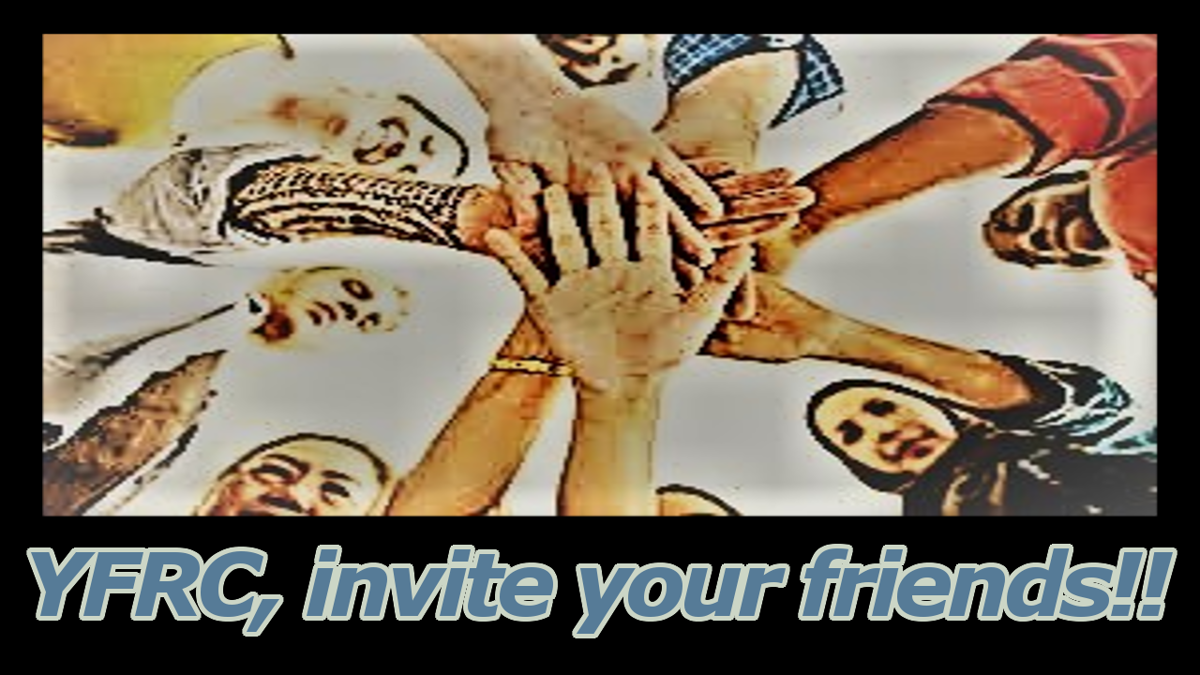 12 comments

- YFRC Gets Rocking & Rolling with First 10 Members!!

Brad - July 8, 2018 at 1:17 pm

Thanks Aaron welcome to all 10 members, look forwards to watching and getting to know everyone Cheers Brad

Prospectorjack - July 8, 2018 at 4:12 pm

I understand and I am ready to rock and roll, lets do this.

Joseph - July 8, 2018 at 4:12 pm

Nice! Let get this great thing going folks. Green Mountain Gold Trap is ready, read all rules and understands then to their fullest.

Aud Jerseyhistoryhunters - July 8, 2018 at 4:14 pm

Awesome! Looking forward to this as well. H H all!

Ben - July 8, 2018 at 4:18 pm

Great plan, I am ready to go!

Aaron GTAO Vlogs - July 8, 2018 at 11:15 pm

Great to hear from you members! I'm ready as well. Every YFRC member is subscribed to and I have selected to get all notifications. The YFRC members have priority. We are still waiting to hear back from the other four starting members. Don't let this stop us. Please proceed according to our rules and invite other possible members. I invited three more recently. Stay well friends and HH! Aaron

Marty (Willdetect) - July 9, 2018 at 4:07 pm

Rang all bells and sub to all!!!! Lets roll!!! Thanks to all! I look forward to working with all of you!!! Marty

Joseph - July 9, 2018 at 4:21 pm

Hello Everyone!! Heads Up, the rules have been updated.
Yo Marty!! Did you go sniping? Hope you got some mad gold Brother!

Marty (WilllDetect) - July 9, 2018 at 4:59 pm

Thanks Joseph! No have not got out yet but will soon,,,,, I hope!!

Dil Uhlin - July 9, 2018 at 8:10 pm

Hello all. Glad to see we have ten members ready to go!

Tom - July 9, 2018 at 11:30 pm

Make it a great movement.

Goldjunge - July 11, 2018 at 12:12 am

So my Friends, i hope I have all on my list. Looking forward. best result an fun. Tom
Leave a reply
Helpful Tip: TO COMMENT

Click on the individual post to "open it" and then a "Comment" section will appear at the end of the post. Please add your comments, thanks & Happy Hunting!