GTAO VLOGS TWENTY (20) is Now Playing!! See Links Below!! #GTAOVLOGS, #GTAOVLOGSPATREON,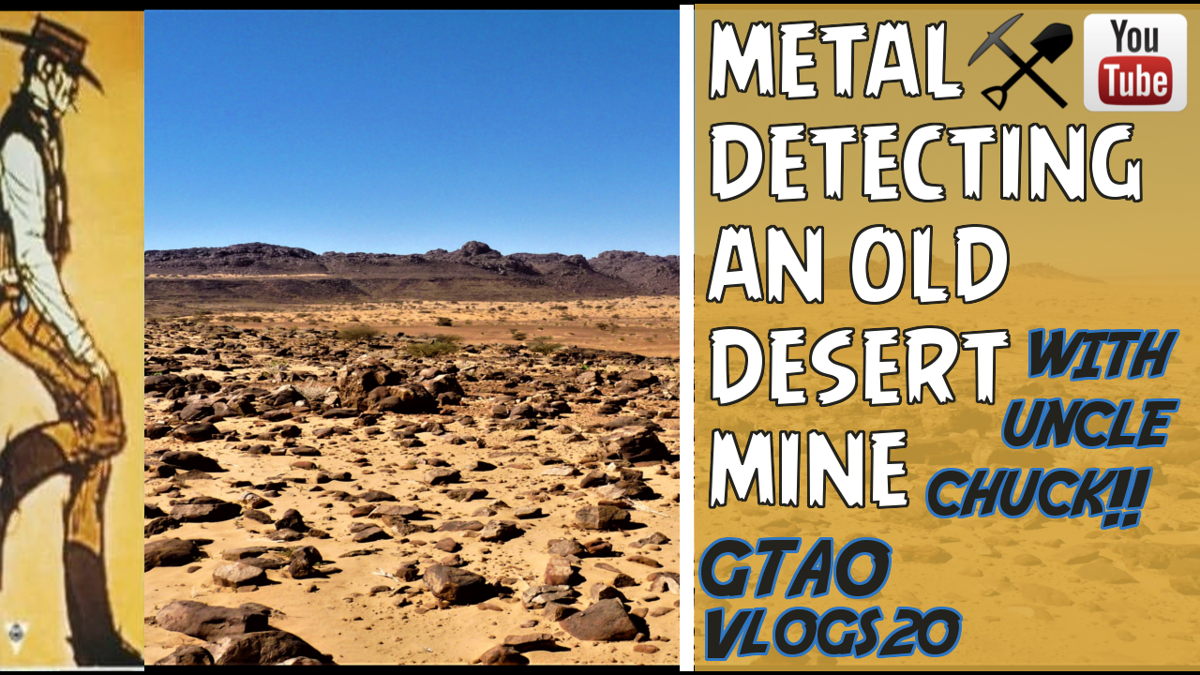 Metal Detecting An Old Desert Mine with Uncle Chuck!! GTAO Vlogs TWENTY

Welcome Friends to GTAO Vlogs Twenty! Come along for GOLD, TREASURES, ADVENTURES, and the OUTDOORS, the GTAO VLOGS channel! To view past and future full length versions and many special features, be entered into contests and giveaways, and more visit our Patreon page and become a $3 or more per month Patron:
https://www.patreon.com/GTAOVlogs
. Some Patreon Patrons choose to have monthly shipments of Pay Dirts or Concentrates and there are other rewards, drawings, prizes, and bonus information from the videos. The financial support will help us to continue, plan new trips, put gas in the tank, and some stew on the campfire! As well, to support our efforts, GTAO Vlogs will be selling our own unique Pay Dirts and or Concentrates from Dry Washing from the various places we prospect and mine for gold (the link is here
http://gtaovlogs.mozello.com/products/
). We also have items for sale on eBay:
https://www.ebay.com/usr/urbantrader2...
and on Etsy:
https://www.etsy.com/shop/urbantrader...
Viewers and supporters can find and purchase items which directly fund our continued mining work, these adventures, and the videos. Through our website or Patreon you will find THE BEST prices and deals for our Pay Dirts and Concentrates from Dry Washing. GTAO Vlogs is also seeking related product and service sponsors and partners to work with. For more information and one time contributions with PayPal or to purchase other unique items: Website:
http://gtaovlogs.mozello.com/
Email: gtao@protonmail.com Thanks for your support and Happy Hunting Friends!! Aaron #GTAOVLOGS, #GTAOVLOGSPATREON,
No comments
Leave a reply
HELPFUL TIP: TO COMMENT

To add your comment, "CLICK" on the individual post. The post will open and there will be a "Comment Section" at the bottom of the post. Please add your comments about the post or any other questions or suggestions, thanks!